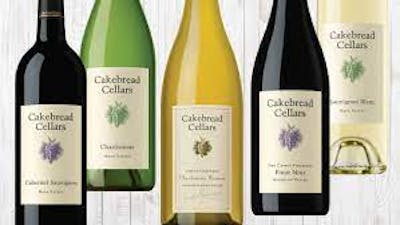 SKU: 210000007036
OC Wine Mart Cakebread Tasting Event July 8th: 1st Seating @5PM
---
---
Cakebread Cellars Tasting Event July 8th - 1st Seating (5:00PM to 6:30PM)
Location: Orange store
This event ticket provides you with 4 samples of wine from Cakebread Cellars. The wines featured are the Sauvignon Blanc, Chardonnay, Pinot Noir, and Cabernet.
Cakebread Sauvignon Blanc - Aromas of pink grapefruit, ripe melon, sweet citrus, and appealing notes of hay. Bright citrus and melon fruit palate, supported by crisp acidity and elevated by a hint of mineral citrus on the finish.
Cakebread Chardonnay - Aromas of ripe golden apple with white peach and notes of sweet oak. On the palate, apple and pear characters are balanced by fresh acidity, and the finish is clean, with appealing mineral notes.
Cakebread Pinot Noir - Aromas of sweet black cherry, raspberry, rose petal and violet carry over onto a fresh palate of raspberry and flavors. Round, silky tannins support the bright fruit, and delicious red fruit expression over a smooth finish.
Cakebread Cabernet - A classic Napa Valley Cabernet reveals aromas of ripe blackberry and boysenberry with hints of dark chocolate and sweet oak. The dark fruit is balanced by fresh acidity and lush tannins that carry all the way over a lingering, elegant finish.