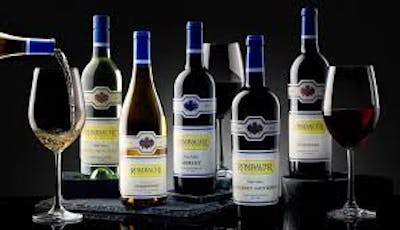 SKU: 210000007020
OC Wine Mart Rombauer Live Tasting July 1st - Seating 1 @5PM
---
---
Rombauer Tasting Event July 1st - Seating 1 (5:00PM to 6:30PM)
Location: Orange store
This event ticket provides you with 5 samples of wine from Rombauer Vineyards. The wines featured are the Sauvignon blanc, Chardonnay, Proprietor's Reserve Chardonnay, Cabernet and Zinfandel.
Rombauer Sauvignon Blanc - Bursting with lively flavors of pink grapefruit, lime, and honeyed apricot with a warm note of vanilla on the finish. The wine is fresh and lively on the palate, while the bright acidity makes for a mouthwatering finish.
Rombauer Chardonnay - Aromas of ripe peach, honeydew, and lemon rind intertwined with vanilla and spice. Flavors of lychee and yellow peach which meld perfectly with the cream texture, vanilla and slight butter. Acidity maintains the freshness and structure.
Rombauer Proprietor's Selection Chardonnay - Concentrated aroma of candied peach, Meyer lemon, brioche and spice. Layers of peach, nectarine and lemon curd blend seamlessly with the spice, brioche and creamy texture. Beautiful balance and finishes endlessly.
Rombauer Cabernet - Expressive nose, with aromas of red cherry and sage with a hint of violet, spice and toast. Full-bodied, packed with flavors of raspberry and black cherry, with notes of violet and toast. Supple tannins carry through to a fine and smooth finish.
Rombauer Zinfandel - Concentrated aromas of ripe blackberry and boysenberry with black tea, vanilla and spice. Lush flavors of fig, blackberry jam, licorice and vanilla, followed by touches of dark chocolate and white pepper. Round tannins and a fresh and enticing finish.